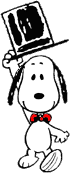 Welcome to Mrs. Kincaid's Fourth Grade Class
Contact: lois.kincaid@usd267.com
****************************************************************************************************

THIS WEEK:
Click on the < VIEW LESSONS > icon to view the lessons for this week:
Reading
< VIEW LESSONS >
Math
Science Social Studies
IF YOU HAVE BEEN ABSENT: Assignments for the day will be placed in your box. Get your papers whenever it is convenient for you. If your parents or siblings want to pick up your assignments for that day just let me know. I will put your papers in the office. Do as many problems as needed for understanding. Go over the papers with your parents. You do not need to return the papers attached to the "We Missed You" page. Independent work will be done when you return.
Take care!

***************************************************************************************************
* STEAM *
STEAM Announcements and Activities Page: Click Here
*** Videos ***
(Click on the HIGHLIGHTED Category to Visit Its Video Library)

********************************************
PreviousNext